by Gillette Vaira
December 17, 2020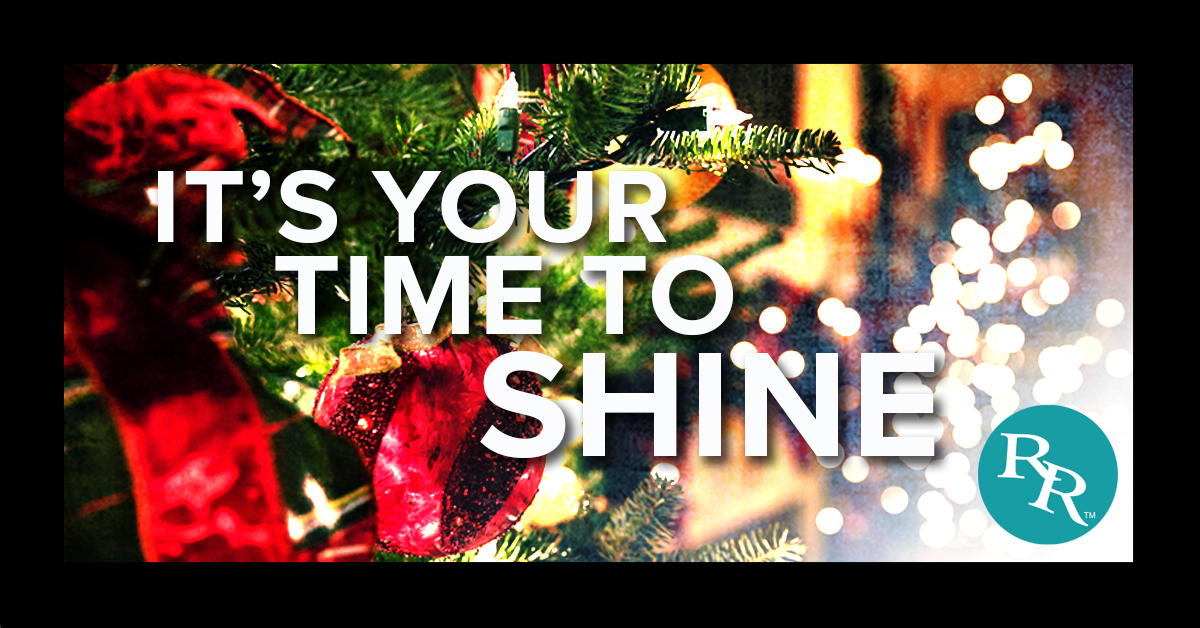 As a full-service marketing agency, it is our job to make our clients shine. And we love our job. As we reflect on 2020 and prepare for the coming year, we wanted to share a few tips to get you excited about where you could take your company in 2021. This could be your year to shine.
From the brand mark and typography – to the colors, voice, tone, and language – a brand standards guide sets the pace for your company's image. Your brand mark is the most recognizable symbol of your company – one that is distinguishable from all other companies and promotes your organization's identity. It is important to get it right – and to maintain consistency moving forward.
We developed the branding for The Sassy Biscuit Co. Later, we also created branding for its alter-ego restaurant, Jook. See our work.
"Rebel River Creative has been an essential part of developing and building our brand. The experience of working with a knowledgeable, professional, and energetic team has enabled my vision to come to life."
-Jilan Hall-Johnson, Managing Owner of The Sassy Biscuit Company and Jook
There is nothing like custom photography to help tell your story and explain to customers what you do. Without it, work can go unnoticed and prospective clients can go elsewhere. Custom photography captures business essence through vibrant imagery. And you will not find it anywhere else. It is yours – owned by you; designed for you.
Our friends at Town & Country Supply Association invested in custom photography, as we redesigned their website. Check out what we created for them. As you will see, their website has custom photos on every page. And that made all the difference.
"Rebel River Creative was fantastic to work with as we developed a new website. I would highly recommend them to anyone looking to recreate the image of their company."
-Wes Burley, General Manager of Town & Country Supply Association
With digital marketing all the rage, print marketing materials have not gone out of style. In fact, they are still a necessity for every company. Print materials seal the deal, whether they are business cards, stationery, direct mail pieces, or marketing takeaways.
We designed Hulteng CCM's print marketing materials, which have helped them clearly and visually communicate their offerings to their clients. Here's a glimpse into our work for them.
"The team at Rebel River created a professional and polished brochure for Hulteng CCM, Inc. explaining in an easy-to-understand manner the unique construction related consulting services we provide to clients. Designed as a 3-panel folder with a pocket for inserts, the piece can be easily customizable for prospective clients. Beautiful custom photography greatly enhances the overall presentation. We are pleased with our experience with Rebel River Creative and have since engaged their services in updating our website. We highly recommend Rebel River Creative for branding and marketing services."
-Eric Hulteng, Vice President of Hulteng CCM, Inc.
Nothing is more compelling than video storytelling. Through video, customers get to hear from you, see what you are doing, and become educated about your products, services, and mission. Plus, video is great for SEO, and it gets more engagements online than text or photos alone.
Alternatives, Inc. knew the power of videography – and they came to us to tell their story. Take a look.
"Rebel River captured the themes that are important to us and the result was more than what we had imagined."
-David O. Armstrong, CEO of Alternatives, Inc.
In 2020, the traditional brick and mortar storefront became transformed by COVID-19 shutdowns across the nation. This changed how we do business, as well as how consumers shop and engage with brands. This experience only reinforced that having a quality website is more important now than ever before.
Website content, imagery, and design are at the core of what we do for our clients. See how we took the Morrison-Maierle Systems website to the next level.
"Thanks to the team at Rebel River, our website has surpassed our expectations, producing more qualified leads in a few months than our old site produced in 10 years."
-Shaun Brown, President of Morrison-Maierle Systems
No matter what 2021 holds, we know one thing for sure: We must stay relevant through impactful marketing. It may take time – and it may take resources – but it is an investment that will help your organization shine.