Conquer Local Search: Boost Your Business's Visibility with Local SEO Strategies
by Rebel River
August 18, 2023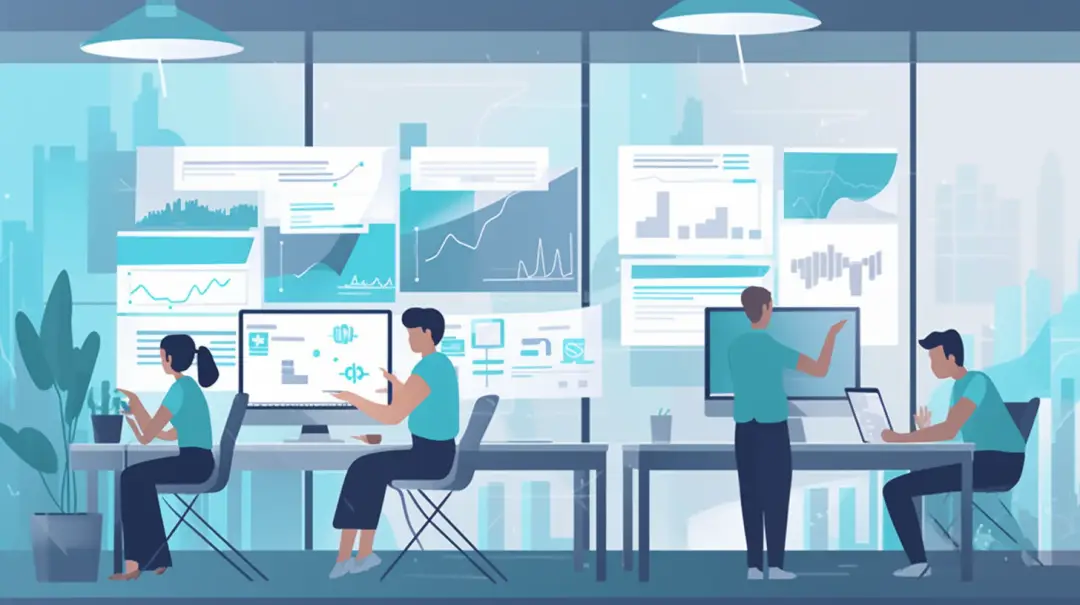 For small businesses and service providers, dominating the local search landscape is crucial for bringing in new customers and driving growth. With the continually shifting trends and algorithms of search engines, it's more important than ever to ensure your business is easily discoverable by customers searching for your products or services in your local area.
As Montana's premier digital marketing agency, Rebel River Creative, LLC specializes in delivering exceptional Local SEO strategies designed to enhance your online visibility, attract potential customers, and ultimately boost your bottom line. Let's explore the critical components of an effective Local SEO strategy and showcase the expert solutions offered by Rebel River Creative, LLC, to position your business at the top of local search results.
The Cornerstones of Effective Local SEO Strategies
1. Google Business Profile Optimization
A fully optimized Google Business Profile (GBP) listing is essential for businesses looking to increase their local search visibility. Rebel River Creative, LLC's team of experts will ensure that your GBP listing is complete, accurate, and informative, utilizing high-quality visuals and engaging descriptions to showcase the best aspects of your business. Our team will also assist with regular updates to your GBP listing, allowing potential customers to stay informed about any changes or promotions.
2. Local Keyword Research and Targeting
To garner maximum exposure in local search results, it's crucial to incorporate location-specific keywords into your website's content, meta tags, and URL structures. Rebel River Creative, LLC's dedicated staff will conduct in-depth local keyword research to identify the phrases and terms most likely to drive targeted traffic to your website, and seamlessly integrate these keywords into your content and on-page SEO elements.
Building a Robust Online Presence with Local Citations and Reviews
1. Local Citations and Directories
A consistent, accurate online presence across all relevant local directories is vital for both search engine rankings and credibility among potential customers. Our team will ensure that your business information is accurate and up-to-date in critical local directories, claiming and optimizing your listings to improve search visibility and drive more targeted website traffic.
2. Prioritizing Customer Reviews and Reputation Management
Customer reviews play a significant role in shaping your business's online reputation, influencing both local search rankings and potential customers' perceptions. Rebel River Creative, LLC will help you implement a strategy to encourage more positive reviews, monitor and respond to customer feedback, and utilize review data to improve business operations and customer experiences.
Localized Content Marketing and Link Building
1. Crafting Engaging and Informative Local Content
By creating content that specifically addresses the needs, interests, and concerns of your local audience, you can build trust and authority in your niche while boosting search visibility. Rebel River Creative, LLC will develop a localized content marketing strategy to engage your target audience, crafting blog posts, articles, videos, and social media content that caters to local search intent and features relevant local keywords.
2. Fostering Local Link Building and Partnerships
Obtaining high-quality, locally relevant backlinks is essential for boosting both search rankings and brand credibility. Our team will help you identify valuable local link-building opportunities and foster partnerships, utilizing tactics such as guest blogging, event sponsorship, and strategic collaborations to earn authoritative backlinks and strengthen your online presence.
Ongoing Performance Monitoring and Strategy Improvements
1. Regularly Tracking Key Performance Indicators (KPIs)
Continually monitoring Local SEO performance data enables you to identify trends and make necessary adjustments to optimize your campaigns. Rebel River Creative, LLC will offer regular reporting on KPIs such as organic traffic, search rankings, and lead generation, keeping you informed and ensuring your strategy remains effective.
2. Adapting to Evolving Trends and Algorithm Changes
Staying ahead of the curve in local search requires a commitment to keeping up with changing trends and search engine algorithms. Our team stays up-to-date on best practices and search engine updates, ensuring that your Local SEO strategy remains agile and poised for continued success.
Local SEO Strategies
Thriving in the competitive world of local search demands a sophisticated, customized, and data-driven Local SEO strategy. By partnering with Rebel River Creative, LLC, you can harness the power of local search to significantly increase your online visibility, attract new customers, and drive robust business growth. Allow our seasoned professionals to craft a winning Local SEO approach tailored specifically for your business, providing the foundation for long-term success.
Rely on Montana's leading digital marketing agency, Rebel River Creative, LLC, to deliver the strategic insight, advanced tools, and dedicated support that your business needs to conquer local search. With our expert guidance and continuous optimization efforts, your business can rise to the top of local search results, capturing the attention of your target audience and ensuring a lasting impact in the increasingly competitive digital landscape.