A Guide to Working with a Digital Marketing Agency
by Rebel River
September 14, 2023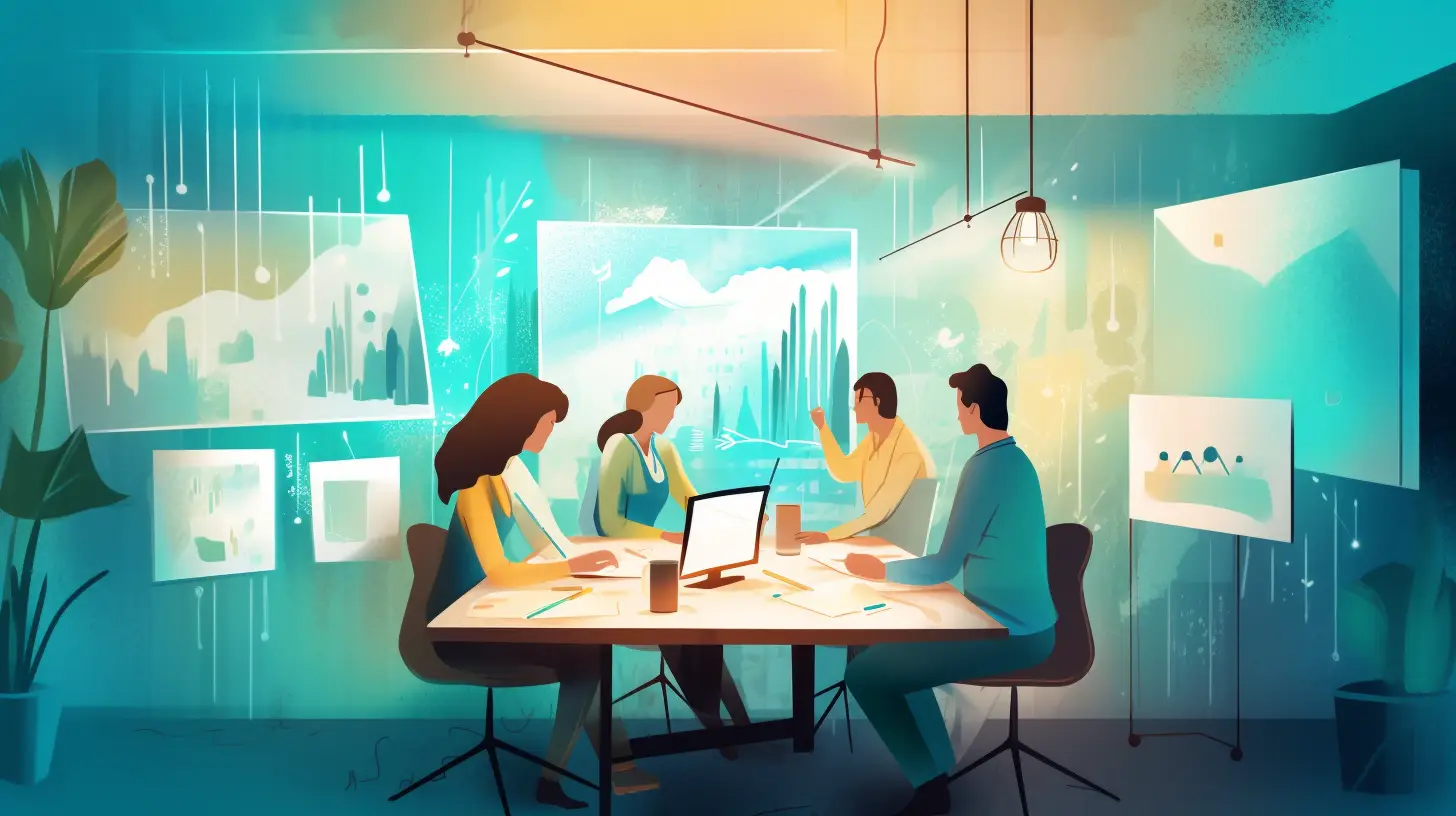 Digital marketing has become an integral part of any business's marketing strategy. In today's digital age, it is essential to have a strong online presence to attract customers and build brand awareness. However, not all businesses have the in-house expertise or resources to handle digital marketing. This is where a digital marketing agency comes in.
Digital marketing agencies offer various services, such as search engine optimization (SEO), pay-per-click (PPC) advertising, social media marketing, email marketing, and content marketing. Working with a digital marketing agency can help businesses save time, money, and resources while achieving their marketing goals.
Here are seven ways how to work with a digital marketing agency effectively.
Define Your Goals
Before you start working with a digital marketing agency, it is essential to define your goals. What do you want to achieve through digital marketing? Do you want to increase website traffic, generate leads, improve brand awareness, or boost sales? Once you have defined your goals, communicate them clearly to the agency.
Research Potential Agencies
There are thousands of digital marketing agencies out there, and it can be overwhelming to choose the right one. Start by researching potential agencies online. Look for agencies that specialize in your industry or niche. Check their website, portfolio, and client testimonials to understand their expertise and track record.
Schedule a Consultation
Once you have shortlisted a few agencies, schedule a consultation with them. This is an opportunity to discuss your goals, budget, and expectations. Ask the agency about its approach, methodology, and services. Ensuring that the agency understands your business and can offer customized solutions that fit your needs is important.
Set Clear Expectations
Setting clear expectations is crucial for a successful partnership with a digital marketing agency. Be transparent about your budget, timeline, and the results you expect. Discuss the metrics you will use to measure success, such as website traffic, leads generated, or return on investment (ROI). A good agency will be able to provide regular reports and updates on the progress of your campaigns.
Collaborate and Communicate
Working with a digital marketing agency is a collaborative process. It is important to establish open communication and work together towards your goals. Provide the agency with all the necessary information, such as your brand guidelines, target audience, and any marketing materials you have.
Trust the Agency's Expertise
Digital marketing is constantly evolving, and keeping up with the latest trends and best practices can be challenging. This is where the expertise of a digital marketing agency comes in. Trust the agency's knowledge and experience, and allow them to make recommendations based on their expertise.
Evaluate Results
It is important to evaluate the results of your digital marketing campaigns regularly. This will help you understand what works and what doesn't and make adjustments accordingly. Ask the agency for regular reports and updates on the performance of your campaigns. Use the metrics you established earlier to measure success and determine the ROI of your digital marketing efforts.
About The Partnership
You can establish a successful partnership with a digital marketing agency by defining your goals, researching potential agencies, setting clear expectations, collaborating and communicating, trusting the agency's expertise, and evaluating results. Remember, digital marketing is an ongoing process, and it is important to assess and adjust your strategies for optimal results continuously.
Are you looking for a top-notch digital marketing agency that delivers customized solutions? At Rebel River Creative, our team of experts specializes in bringing creative boldness to every project, and we're dedicated to helping your business stand out online. Contact us today!