Innovations in Branding and Identity Design: A 2023 Update
by Rebel River
July 15, 2023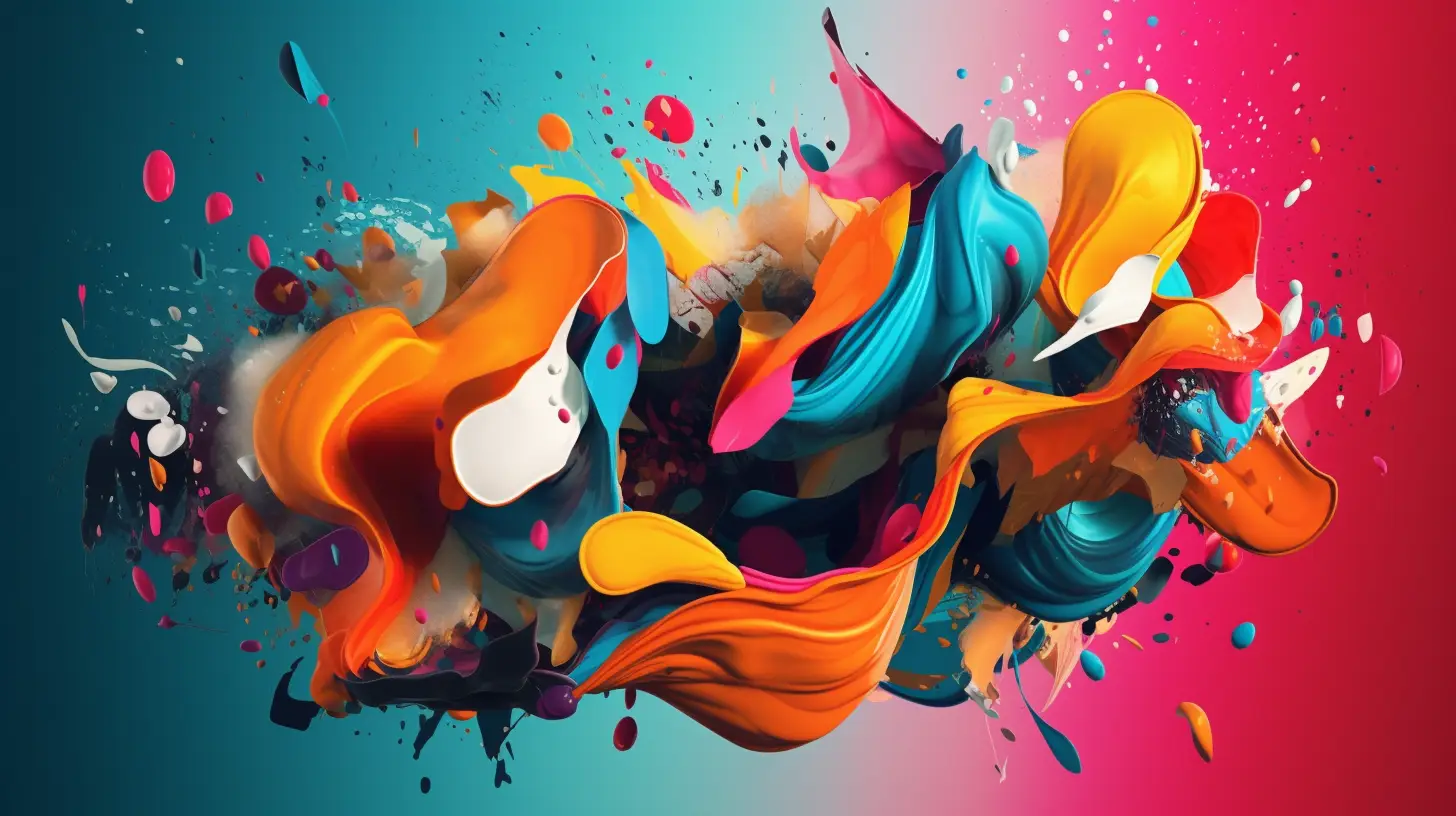 In our rapidly changing digital landscape, first impressions are everything and staying ahead in the branding game is crucial. Let's look at the latest trends, cutting-edge ideas, and groundbreaking techniques that are reshaping the way brands define themselves. Let's explore how businesses are pushing the boundaries of creativity to make their mark in the ever-evolving world of branding and identity. Whether you're a seasoned marketer or simply curious about the future of branding, this journey promises fresh insights and inspiration to fuel your branding endeavors in the year ahead.
Color and Contrast
Color and contrast have always been an integral part of branding and identity design. This year, we'll see a shift towards bold and vibrant colors, which will help brands stand out in a crowded marketplace.
One of the latest trends in color is the use of gradients. They are versatile tools that can be used to create depth and dimension. They can also be used to create a sense of movement and energy, which is perfect for brands that want to convey a sense of excitement and creativity.
Another trend we're seeing is the use of high-contrast color schemes. These schemes use colors that are on opposite ends of the spectrum to create a bold and striking effect. This is a great way to grab the attention of potential customers and make a lasting impression.
Flexibility and Adaptability
In the past, branding and identity design was all about consistency. Brands would use the same logo, colors, and typography across all their marketing materials. However, we may now see a shift towards flexibility and adaptability.
With the rise of social media and other digital platforms, brands need to be able to adapt their imaging to different formats and contexts. This means that a logo that looks great on a billboard might not work as well on a small social media profile picture.
To address this challenge, designers are creating more flexible brand identities. This might include creating multiple versions of a logo or using a modular design system that allows for easy customization.
Minimalism and Simplicity
In recent years, we've seen a trend toward minimalism. This trend is expected to continue in 2023 as more and more brands embrace the power of simplicity.
Minimalist designs are characterized by clean lines, simple shapes, and a limited color palette. This approach can be incredibly effective at communicating a brand's values and personality in a clear and concise way.
Simplicity is also important from a practical standpoint. In today's digital age, brands need to be able to communicate their message quickly and efficiently. A cluttered or confusing one can turn potential customers away, while a simple and elegant design can capture their attention in no time.
Storytelling and Authenticity
This year, we'll see a continued emphasis on storytelling and authenticity. Brands are increasingly looking for ways to connect with their customers on a deeper level, and storytelling is a powerful tool for doing just that.
One way that brands incorporate storytelling into their branding is by using custom illustrations and animations. These visual elements can help deliver a brand's angle in a unique and engaging way.
Authenticity is also becoming increasingly important nowadays. Customers are looking for brands that are genuine and transparent, and one with a concise visual identity can play a big role in communicating this.
Constant Evolution
Overall, branding and identity design are constantly evolving, and 2023 is expected to bring some exciting new trends and innovations. From bold colors and high-contrast schemes to flexible designs and custom fonts, there are many exciting ways that brands can differentiate themselves and connect with their customers.
Whether you're a startup looking to establish a brand identity or an established business looking to refresh your visual identity, it's important to stay up-to-date with the latest trends and best practices in branding and identity design.
If you are looking for a well-trusted digital marketing agency in Montana, look no further than our services here at Rebel River Creative, LLC. We are Montana's leading digital marketing agency, bringing creative boldness to every project, while also delivering customized marketing solutions. Call us today and let us handle all your digital marketing needs with utmost care and efficiency!