Ten Strategies to Launch a Winning Newsletter
by Gillette Vaira
March 4, 2021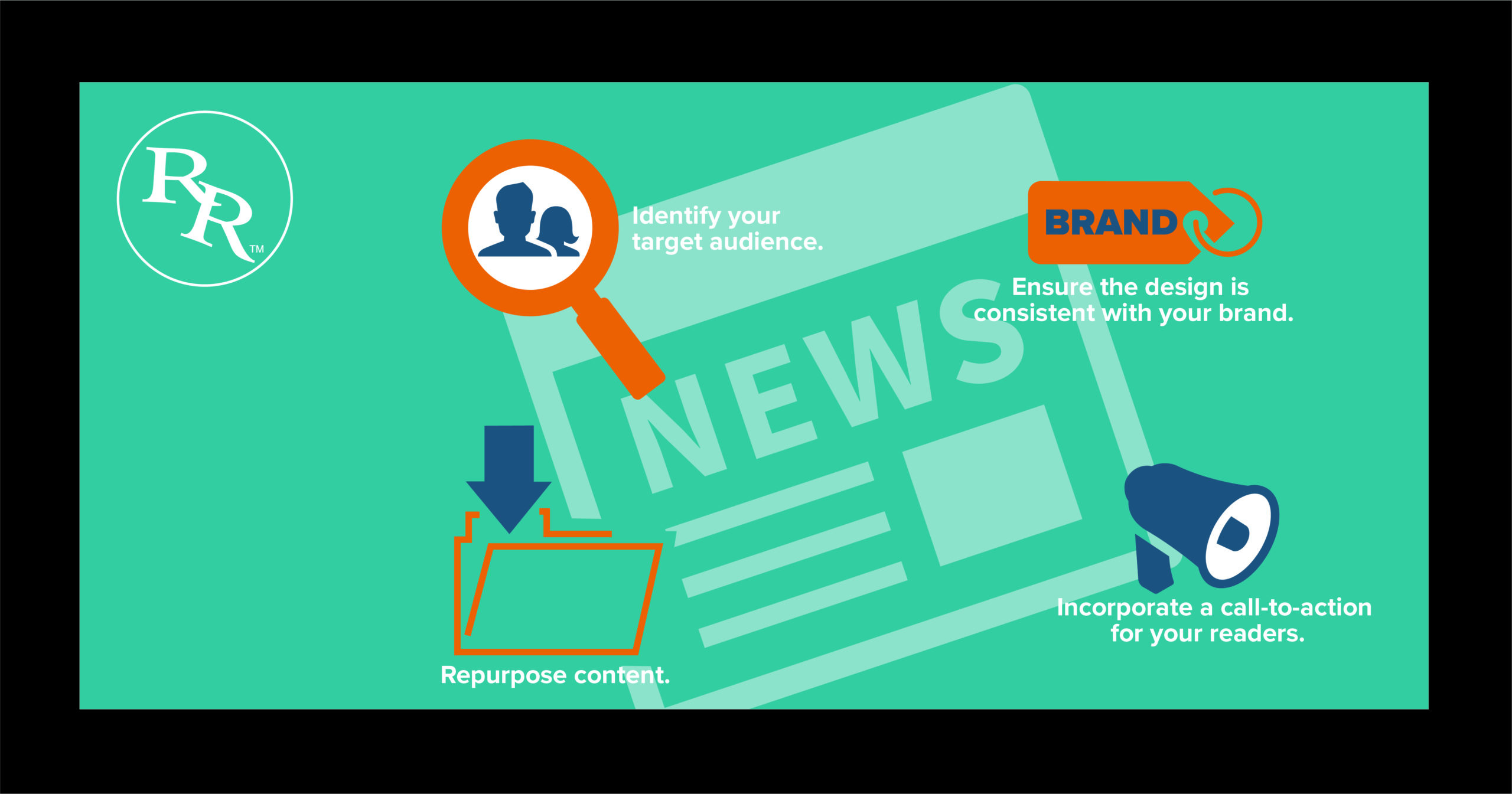 Newsletters are the oldest known form of direct marketing, with roots in Rome and China. They were once handwritten and locally distributed on clay tablets and papyrus. Majorly influenced by Gutenberg and other inventors, we eventually came to read newsletters on paper. And in the 21st century, newsletters can instantly reach thousands, if not millions, of people at a time through email and social media.
Consider these pointers to launch a winning newsletter from the start.
Identify your target audience.

Should this be an internal or external newsletter? Material can overlap for customers, vendors, staff, etc., but be sure you are keeping the content relevant to each audience.

Evaluate whether it should be print, electronic, or both.


You may consider surveying your target audience before launching the newsletter to gauge their preferred methods of communication.

Ensure the design is consistent with your brand.


Make it look and feel like your publication. Properly use your logo and incorporate your company's color palette.

Keep it concise.


Your readers' attention spans are short. Consider using subheadings to break up content that is a bit more complex.

Repurpose content.


Make each article its own post on your blog to increase SEO on your website and generate snackable content for your social media pages.

Avoid sales-focused content.

Instead, feature new products or give insight on a new industry trend. Your newsletter is about educating, informing, and entertaining your readers to gain credibility. Make the content valuable to them, and they will continue engaging with you.

Feature your staff.


People love learning about other people. Short on time? Create a template form for each team member to complete and get back to you for their feature.

Share interesting company facts.


Whether you present the information through a picture with a caption – or a full-blown infographic – make it visual and impactful.

Incorporate a call-to-action for your readers.


This could be a phone number to call or a URL to visit. Inspire your readers to act after reading each snippet.

Be sure you have permission to send the newsletter to the people on your list.


Honor subscription requests and include a way for readers to opt out. If someone unsubscribes from your newsletter, it is illegal to continue to send it to them.
Newsletters are an investment in time and money – so make your newsletter worthwhile. As our ancestors could have attested, if you launch a newsletter right the first time, this tried-and-true marketing strategy will become your go-to communication channel.
Don't cancel your plans to launch a newsletter before you begin! Contact us – and we can do the heavy lifting for you.