Rebel River Wins International dotCOMM Awards
by Gillette Vaira
September 16, 2022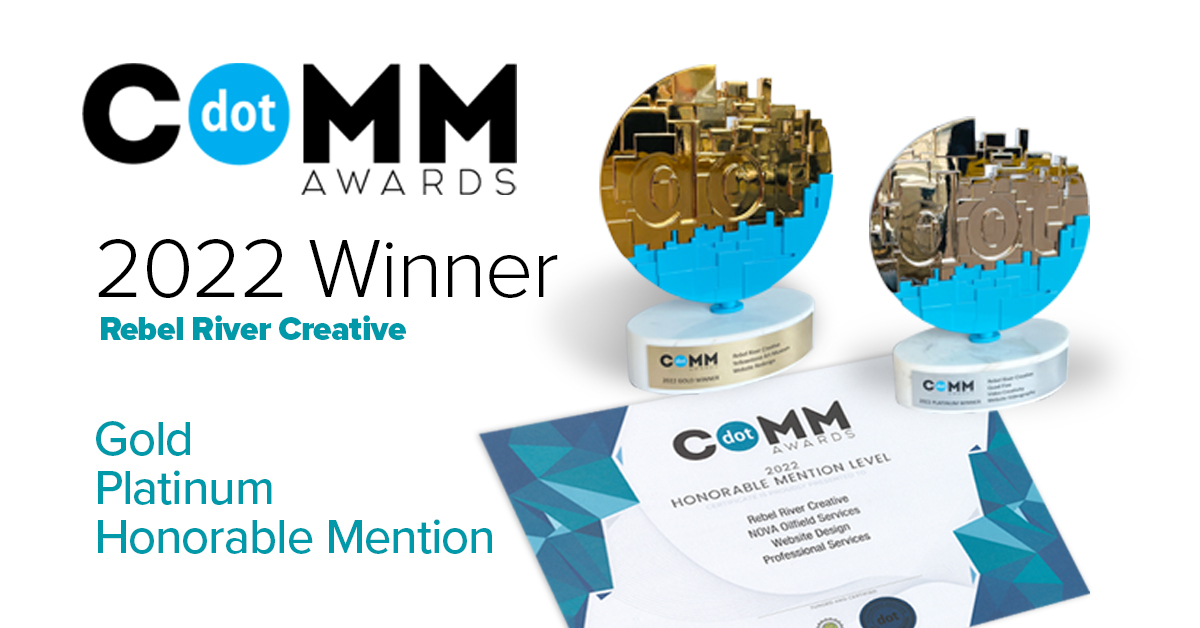 We are honored to work with amazing clients, who allow us to create award-winning work on their behalf. Recently, our website work received recognition in the international 2022 dotCOMM Awards competition.
Platinum Award: Quad Five – Website Videography
Based in Ryegate, Montana, Quad Five supplies customers around the globe with the highest quality animal blood and biologicals available for use in human diagnostics testing.
Gold Award: Yellowstone Art Museum – Website Redesign
Renowned as Montana's contemporary art museum, the Yellowstone Art Museum exhibits, interprets, collects, and preserves art for the enrichment, education, inspiration, and enjoyment of all.
Honorable Mention: NOVA Oilfield Services – New Website
NOVA Oilfield Services operates in the heart of the Bakken Oilfield – serving oil companies with equipment rentals and portable hygiene rentals.
https://www.novaoilfieldservices.com
About Rebel River Creative
Rebel River Creative is a full-service marketing agency located in Billings, Montana. Launched in 2016, the Rebels offer digital, marketing, branding, and visual arts services. Learn more here or contact us for details. View more of our work here.