Google Update Impacts SEO
by Gillette Vaira
July 8, 2022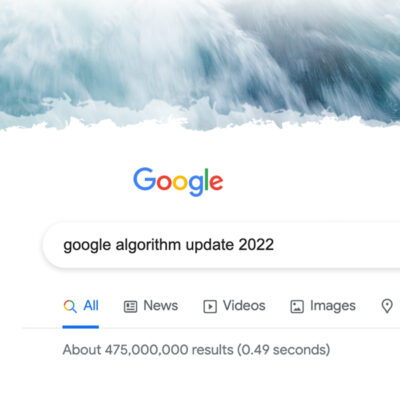 Google recently updated its algorithm. This was a core update which had the potential to impact SEO across the board. Here's what you need to know about these updates and your SEO strategy…
Why did Google update the algorithm?
Google updates its algorithms to change how the search engine ranks websites in results. Google does this throughout the year to address bugs, improve user experience, and enhance the relevance of search results. This keeps SEO fresh and up to date. However, these updates can sometimes abruptly shift where a website ranks in search results.
Did the recent update impact my SEO program?
You may see a shift higher or lower—or no significant variation—in SEO reports. It is important to note that these shifts are not reflective of your website's health, audience fluctuation or SEO strategy.
My SEO ranking appears to have gone down—what needs to happen?
If your ranking is lower, it is a direct result of the Google update. As your SEO providers, we are already proactively working behind the scenes to improve rankings based on the algorithm.
Do I need to do something different?
No. Fluctuations due to algorithm updates are normal and we expect to see these from time to time.
We're Here For You:
Thank you for placing your trust in Rebel River Creative. Be assured that we work continuously to implement the latest best practices to improve your organic SEO.
If you have any questions about your latest SEO reports or need assistance with improving your content for better search results rankings, get in touch with us today by emailing support@rebelrivercreative.com or giving us a call at 406-702-1557.
About Rebel River Creative
Rebel River Creative is a full-service marketing agency located in Billings, Montana. Launched in 2016, the Rebels offer digital, marketing, branding, and visual arts services. Learn more here or contact us for details.