Rebel River Wins Hermes Creative Awards Honorable Mention
by Gillette Vaira
June 29, 2022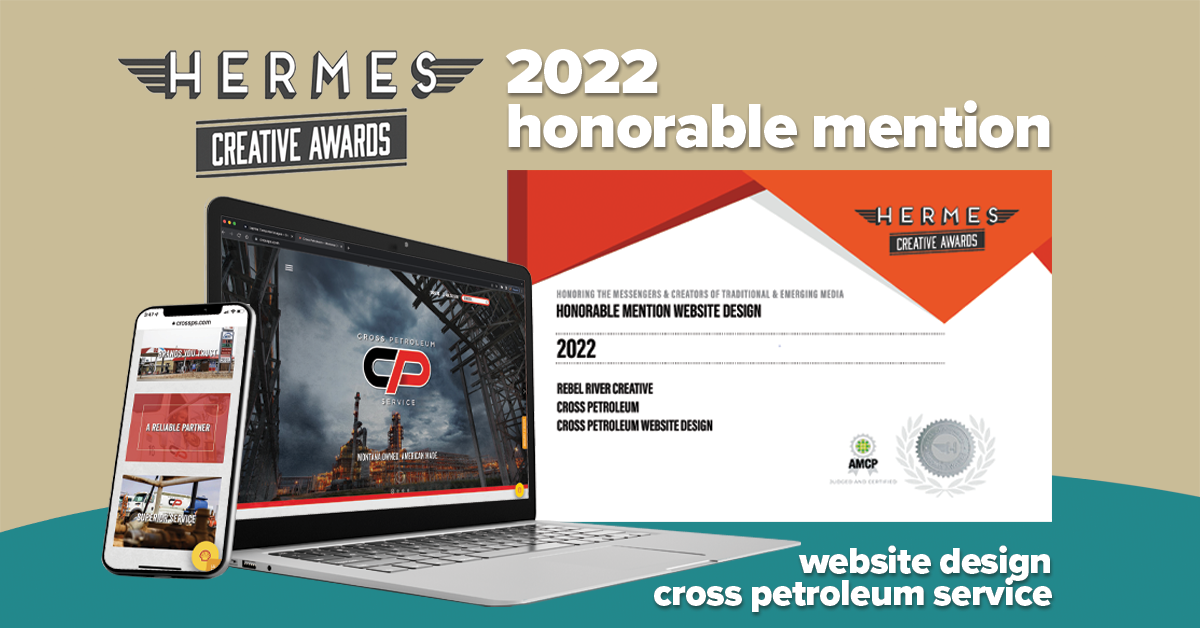 Rebel River Creative has earned an honorable mention through the international 2022 Hermes Creative Awards program.
See the Work
The entry was a website created for Cross Petroleum Service, a Montana-based energy company. View the website here: https://crossps.com/
"Cross Petroleum Service is a patriotic, Montana-made company with grit – and we had a lot of fun designing their website," said founding partner, Bob Tambo. "We are honored the judges also appreciated our work."
About the 2022 Hermes Creative Awards
The 2022 Hermes Creative Awards accepted more than 6,500 entries from around the world – and 16 percent of those were Platinum award winners – the highest award possible. A list of all Platinum and Gold Winners can be found on the Hermes Creative Awards website at www.hermesawards.com.
About Rebel River Creative
Rebel River Creative is a full-service marketing agency located in Billings, Montana. Launched in 2016, the Rebels offer digital, marketing, branding, and visual arts services. Learn more here or contact us for details.