Montana Companies We Love: Rand's Custom Hats
by Gillette Vaira
October 8, 2020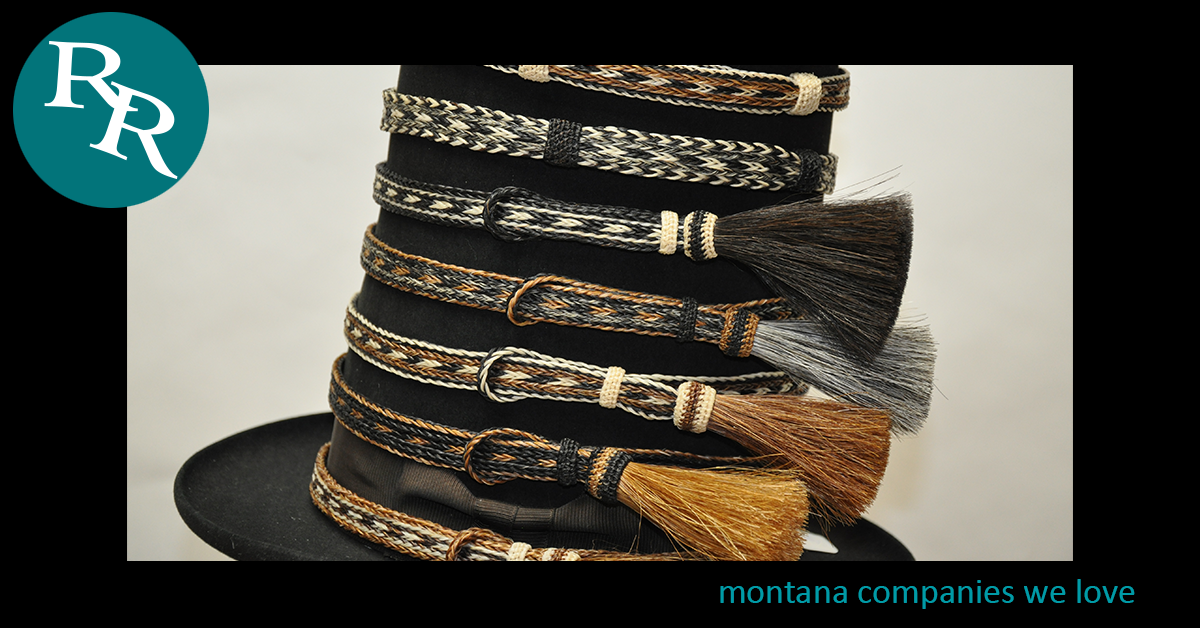 Gillette Vaira, Content/Social Media Strategist
It's a Montana-made, outdoor-enthusiast-type-of-brand. Its products attract customers from movie sets, ranches, and boardrooms. Rand's Custom Hats has created a nearly 50-year legacy – and has stayed in style through every decade.
Custom-made headwear
When Ritch and Neta opened Rand's Custom Hats in Billings, Montana in 1973, they saw an opportunity to fill a unique need in the marketplace.
"There aren't a lot of hat makers," Ritch said. "There are lots of hats being made, but they're all assembly line and cookie cutter. I was more worried about the quality than how many I could make a day."
Customer experience is vital to the Rand's Custom Hats culture. Seasoned hatters take each customer through a process to get the fit, feel, and look just right. First, they visit with each customer to understand how and where they plan to wear their hat to ensure the style will work for them. Then, they use a nearly 200-year-old instrument – a conformateur – to measure and take a template shape of each customer's head.
And the hats they make are not just cowboy hats. Rand's team designs unique creations for hunting, hiking, fishing, fashion, leisure, or any other occasion.
"In the custom hat business, cowboys aren't our main client," Ritch said. "We make hats of every style, shape, and color for different lifestyles."
All Rand's hats are handmade from a variety of felted fur. They work with craftsmen, artists, and silversmiths to create hat bands, accessories, and special ornamentation. Rand's also renovates, cleans, and rebuilds hats, no matter who made them originally. In addition, Rand's provides services for museums and private collections.
A quality brand
Hats have always played a special role in the lives of Julie and Shawn Wickhorst. The two first met when Shawn walked into the veterinarian clinic where Julie was working. He was wearing a cowboy hat. Later, Shawn proposed to Julie on a trail ride – with the ring box tied to her saddle – and they were both wearing hats. And in 1996, the duo married wearing Rand's custom hats.
"They're still in really great shape," Julie said. "They last forever."
As Rand's regulars, each time they entered the store, then-owners Ritch and Neta joked with them. But one day the jokes got a little more serious.
Ritch asked, "Why don't you buy the company from me?"
It was not a hard decision for the Wickhorsts.
"We loved the product and we loved the legacy," Julie said. "It's a quality brand."
They became the owners in 2017, while Ritch and Neta stayed on staff to train the couple and continue doing what they love.
A celebrity touch
Walking into the 7,000-square-foot Rand's Custom Hats store, customers can see up to 400 hats on display at a time. These hats are both samples and ready-to-wear. However, most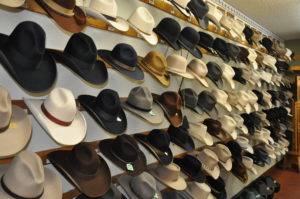 of Rand's hats are custom-fit and handmade by one person from start to finish. This personalized approach has led to amazing opportunities for the business, including leaving a mark in the TV and movie industry.
Rand's provided hats for "Hee Haw" – a hillbilly Western comedy show that ran from 1969 to 1997, featuring celebrities like Minnie Pearl, Tammy Wynette, and Garth Brooks. Rand's hats were also featured in multiple movies, including the 1994 American Western comedy, Maverick, for which they made 200 hats.
"Hats for movies are fun," Ritch said.
It did not take long for word to spread about the quality products Rand's provided. President Ronald Reagan was one of Rand's best customers. Their team has also made custom hats for President George H.W. Bush, Steven Spielberg, Jane Seymour, Tom Selleck, Mel Gibson, and others. While celebrities are posed in most of the pictures on the Rand's showroom walls, the company has nurtured relationships with customers in every state of the U.S. – and in countries throughout the world.
Despite the glory, "We're still down-to-earth, everyday people," Julie said.
The right fit
Ritch worked six days each week for 45 years to make Rand's Custom Hats what it is today.
"After I wrote a book and worked about 50 movies, it all fell into place," he said.
And with their solid brand recognition, when a Rand's hat arrives on a customer's doorstep, it is no surprise as to what is inside.
"The boxes say 'Rand's Custom Hats' right on them," Julie said.
Now, Shawn and Julie are selling the business in order to deal with a serious illness, with hopes for Ritch and Neta to continue to manage the operations. They plan to attract a future owner who is just the right fit – a custom fit – who can continue the legacy of Rand's Custom Hats, as they have done.
Need a hat? Stop by Rand's Custom Hats in downtown Billings for a fitting, or order a ready-to-wear hat at www.iwannahat.com.
This article is a part of a series featuring Montana companies we love. Click here to view the entire series and other news from the Rebels.