Montana Companies We Love: Earlywood Designs
by Gillette Vaira
September 28, 2020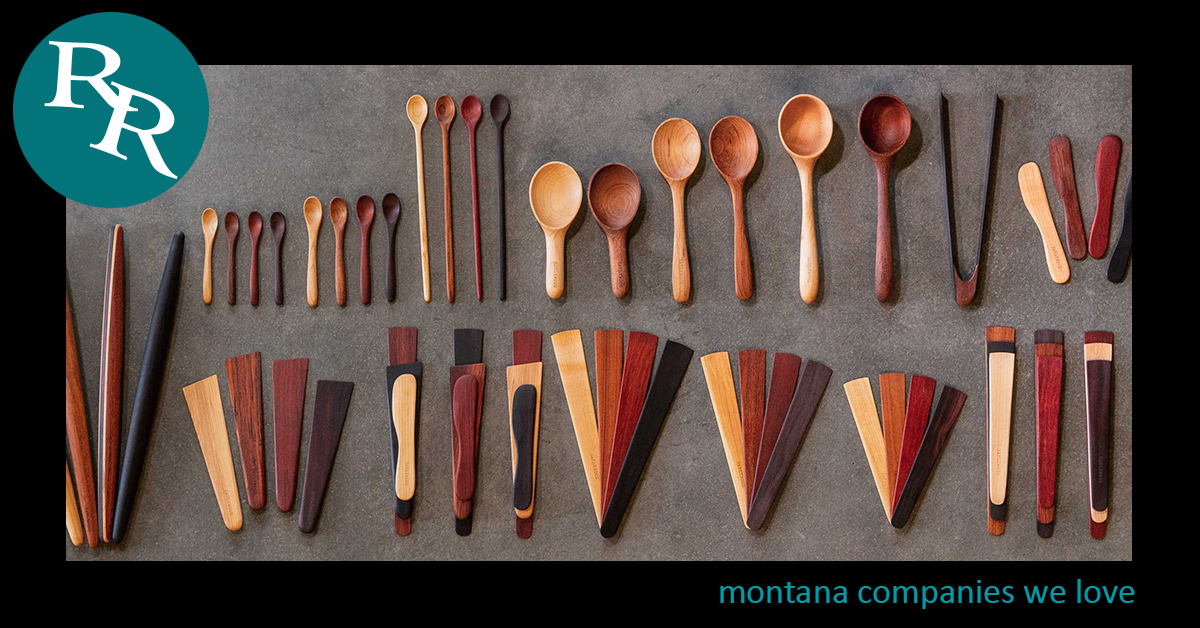 Gillette Vaira, Content/Social Media Strategist
When Brad Bernhart started Earlywood Designs in 2009, he never imagined his wooden kitchen utensils would catch the attention of Oprah – or that the Montana-made product would end up in homes in every state of the U.S. Fast forward to 2020… and he has achieved both.
Business roots
A fourth-generation Montanan, Brad grew up knowing hard work. His dad ran a contracting company and started a mini-golf course, while his mother had a sewing business. The thriving economy in his hometown also kept him in awe.
"I remember driving around Billings and everywhere you looked, there was nothing but businesses," he said. "I made up my mind that I wanted to be somebody who owns one of them."
While studying mechanical engineering Montana State University, he started making wooden spoons out of a shed. Five years later, he sold his first spoon.
"They're heirloom-quality products," he said. "Your grandkids will give these to their grandkids."
The goods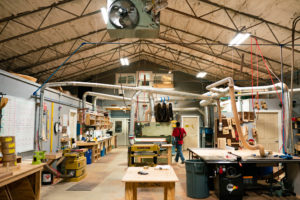 Earlywood Designs is headquartered in a 6,500-square-foot shop on the edge of Red Lodge – a town of just more than 2,000 people nestled at the base of the Beartooth Mountains. Brad and his team make wooden spoons, spatulas, spreaders, bowls, ladles, tongs, and French rolling pins from high-quality woods that grow in the U.S., Mexico, Central America, and South America.
"We donate one dollar from every order we get to replant trees through the Nature Conservancy," he said. So far, they've donated more than $20,000 to the cause. "We just make sure we're not leaving the forests in a worse position because of what we do."
Once the products are crafted, the team laser engraves the Earlywood Designs logo and puts them through an oil treatment. Then, they ship them to customers who span the world.
Business as usual
It's mostly business-as-usual for Brad and his crew amid the COVID-19 environment. Their only problem: Keeping up with the demand.
"We're making more product right now than we've ever made, and we're selling more product than we've made," he said. "People are staying home, cooking, and shopping online."
Publicity also caused an uptick. In July 2020, Oprah featured Earlywood Designs in her Made in America O List.
"Oprah has since posted about it, and we see spikes in sales when she does that," Brad said.
Growing forward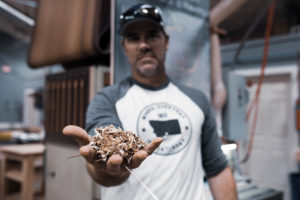 Once a one-man operation, Brad now employs 10 others.
"Supplying jobs is one of my favorite parts about the business," he said. "They make a decent wage and come out really knowing woodworking. It's good for Red Lodge."
Brad said that when he thinks about the progress he has made – and where Earlywood Designs could go – one saying especially resonates with him.
"You work 80 hours a week for 10 years straight, then one day you're an overnight success!"
"I love that," he said. "That's how it feels. It's been a grind for 15 years, and now we're an overnight success."
From his first spoon – to the 1,400 orders they now process each month – Brad's engineering mind and artistic flair created the perfect formula for Earlywood Designs. And we cannot wait to see what lies ahead for this booming Big Sky Country business.
Interested in trying Earlywood Designs products for yourself? Find them on Amazon or visit Hometown Sisters in Red Lodge.
This article is a part of a series featuring Montana companies we love. Click here to view the entire series and other news from the Rebels.